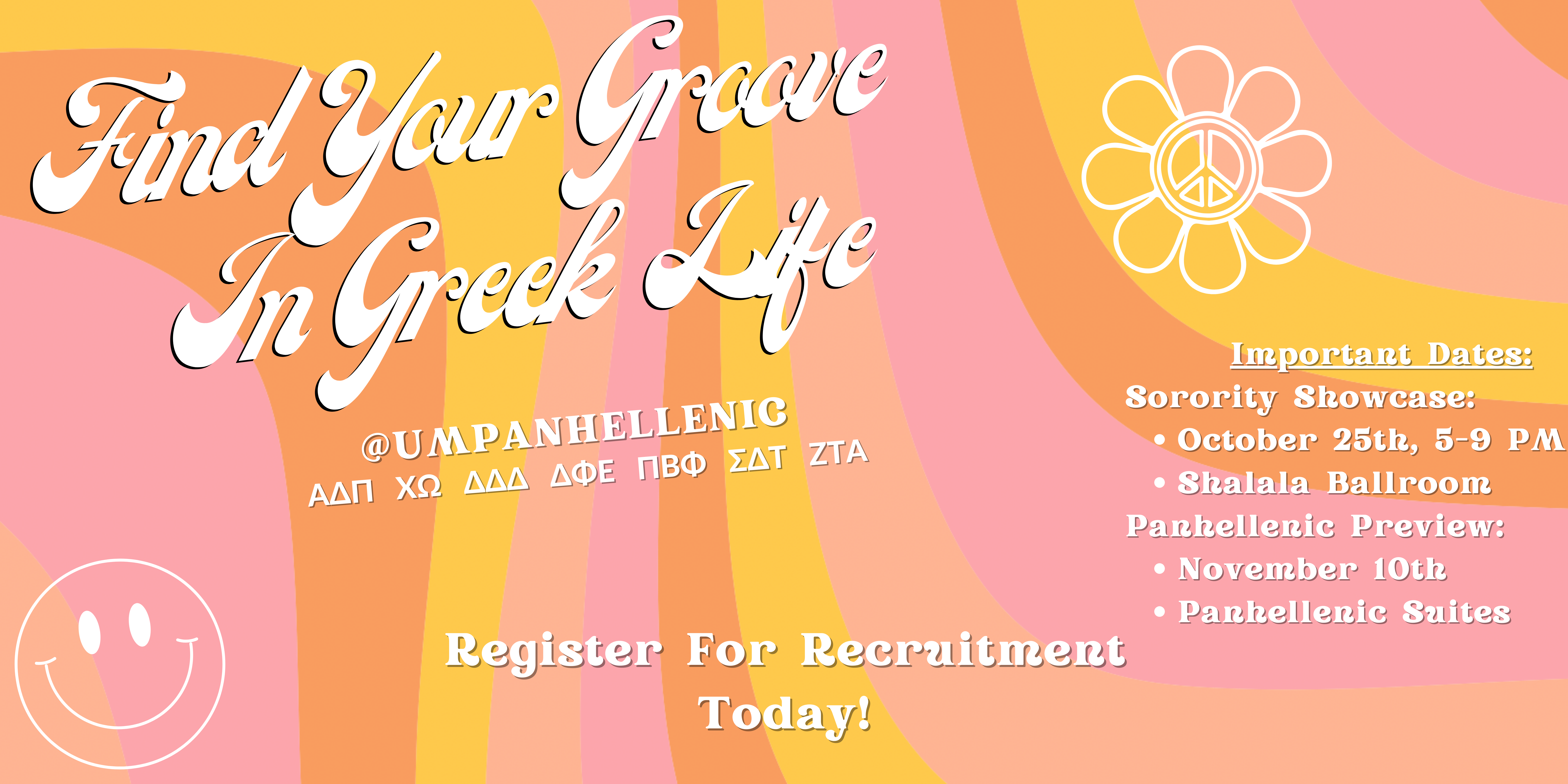 Registration for Spring 2023 Sorority Recruitment
---
Event Closed
Welcome!
Registration for Recruitment 2023 will open on September 6, 2022 at 8:00AM
and close on November 25, 2022 at 11:59PM EST.
If you have any questions or would like more information please contact the Panhellenic Vice President of Recruitment,
Molly, at umiamipanhellenicrecruitment@gmail.com
For more information about the Panhellenic Philanthropy, Circle of Sisterhood, please visit http://www.circleofsisterhood.org/
Please contact Cristina Luna, Assistant Dean of Students & Director of Greek Life, for information any other questions or concerns.