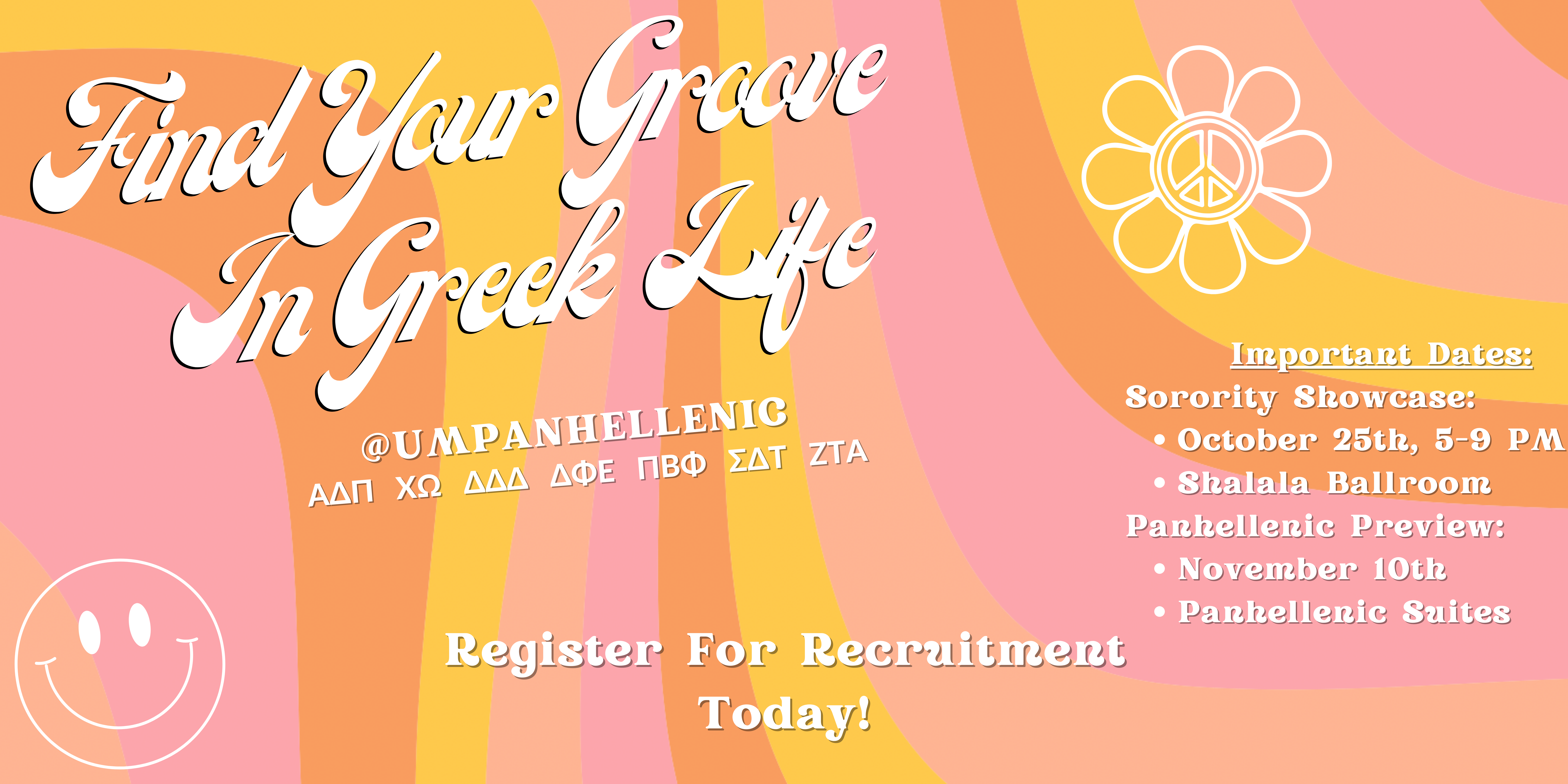 Registration for Spring 2021 Sorority Recruitment
---
Event Closed
Welcome! Registration for Panhellenic Sorority Recruitment for January 2020 at the University of Miami has closed.
Registration for Recruitment 2021 will open in the Fall of 2020.
If you have any questions or would like more information please contact the Panhellenic Vice President of Recruitment, Sarah Carraher, at umiamipanhellenicrecruitment@gmail.com
For more information about the Panhellenic Philanthropy, Circle of Sisterhood, please visit http://www.circleofsisterhood.org/
Please contact the Panhellenic Association advisor, Dean Dayle Wilson, Assistant Dean of Students, for information about future opportunities to join one of the Panhellenic sororities.